Digital Marketing Training in Kozhikode
DigiSkillz welcomes you to study the best Digital Marketing Training in Kozhikode. Enjoy the job-oriented training sessions with the global experts in Digital Marketing along with the superior industrial exposure from DigiSkillz. Excellence comes to seek you at DigiSkillz and you don't have to wander to fit inside. DigiSkillz is the international standard in Digital Marketing, you can find locally. Here you are not being taught, but made to interact with the international clients and trainers to live and love the industry. The Digital Marketing Training in Kozhikode is just a matter of a few months, but what you get from it help you outshine in Digital Marketing for a lifetime.
Live Practical Training | Valid Certification | Expert Faculty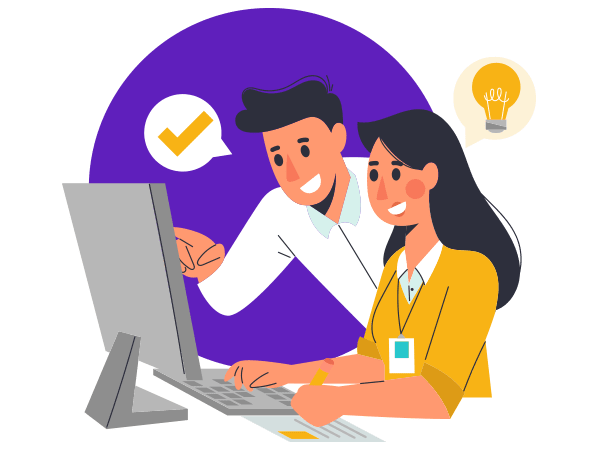 Digital Marketing Course Overview
You are absolutely an amazing learner! That's why you have thought about studying Digital Marketing even in the outbreak of this pandemic. We are really proud to have you as our students and the pride made us care for you and your safety during these tough days. So that we have decided to give you options for online learning in Digital Marketing Course in Kozhikode and as well as the classroom learning programmes. In such a perplexing situation, it is quite important to make sure that both the learning sessions are executed with equal importance and efficiency, and we have already taken scientific measures to ensure the same.
In both the platforms, the student will be given a two-step training for their excellence in the Digital Marketing career. The primary session concentrates on the training of industry-relevant skills using various tools. In the secondary session, the management skills particularly connected with Digital Marketing is given prominence. Both the sessions play a crucial role in moulding out phenomenal Digital Marketers for the industry.
Training, mentoring and personal support from the international faculties through case studies is not that common everywhere. But DigiSkillz' fundamental concern is the quality of our students and our efforts to excel in that aspect are remarkable. Prestigious certifications from Google, YouTube, HubSpot, Facebook, DigiSkillz also help in enhancing the quality and demand of our students in the industry. You can also enjoy 100% internship and placement support from our 40+ corporate bondages to get a kick start to the profession. DigiSkillz' Digital Marketing Course in Kozhikode dazzles with dauntless Digital marketers!
Curriculum
Our online digital marketing course in Kozhikode, Kerala offers an extensive curriculum comprise of the in-demand digital marketing skills.
Diploma In Digital Marketing for Students
Course Duration: 1 Month
Course Fee
Professional Diploma In Digital Marketing for Entrepreneurs
Course Duration: 1 Month
Course Fee
Advanced Diploma Course in Digital Marketing for Corporate
Course Duration: 1 Month
Course Fee
Platforms and Tools You will Master
DigiSkillz online/classroom digital marketing course in Kozhikode, Kerala ensures 100% practical training via live projects using the industry tools. Some of these are:
If it is Digital Marketer, it has got to be
Anyone those who are aspiring to begin their career in digital marketing, college students, working professionals, entrepreneurs and business owners.
DigiSkillz primarily focused on the quality of training. Also, equip you with practical knowledge and a handful of experience in digital marketing.
We undoubtedly ensure all the vital skills to achieve any digital marketing job in any top organization.
Exams and Certification
After successful completing of our online/classroom digital marketing course in Kozhikode, you will also be awarded a certificate from DigiSkillz which makes you a certified digital marketer. In addition to DigiSkillz certification, we will guide you in acquiring the most demanded Google, Facebook, YouTube, HubSpot certifications.
Who We are?
DigiSkillz is a digital marketing institute which is purely devoted to excellence in Digital Education and Online learning. We mould students in various disciplines that will shape the economy of tomorrow. Moreover, our institute believes in building a collaborative global learning community.
To get more details about DigiSkillz Digital Marketing Course in Kozhikode, Kerala Click here