66/1867, Second Floor, Kattikkaran Complex, Kacheripady, Kochi, Kerala 682018
Phone: +91 7561 80 5000
Email: [email protected]
Ground Floor, White Square Mall, Edarikode, Kottakkal, Kerala 676501
Phone: +91 7561 80 4000
Email: [email protected]
We'd love To Meet You In Person Or Via The Web!
Do you want to know more about our Course? Please feel free to drop us a line. We would love to hear from you!
Main Office: 66/1867, Second Floor, Kattikkaran Complex, Kacheripady, Kochi, Kerala 682018
Phone: +91 7561 80 5000
Email: [email protected]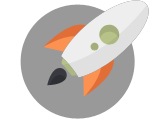 We're Here To Help Your Business Blast Off!
Through Creative Ideas, Innovation & Sheer Determination