Digital marketing is an exciting, creative space with a large number of career opportunities. It is a rapidly growing, fun-filled industry where you will be able to make money with your limitless, wild imaginations. It offers a wide variety of career choices from which you can choose your area of passion.
You can secure a desirable position in the digital marketing world once you develop your skills, acquire enough knowledge, and get the necessary experience. With unmatched skills, training, and a professional certificate, you'd be able to become the perfect candidate for the top careers in digital marketing like,
Digital Marketing Expert
Social Media Analyst
Digital Campaigns Officer
CRM Officer or Manager
Digital Account Manager
PPC/SEO Analyst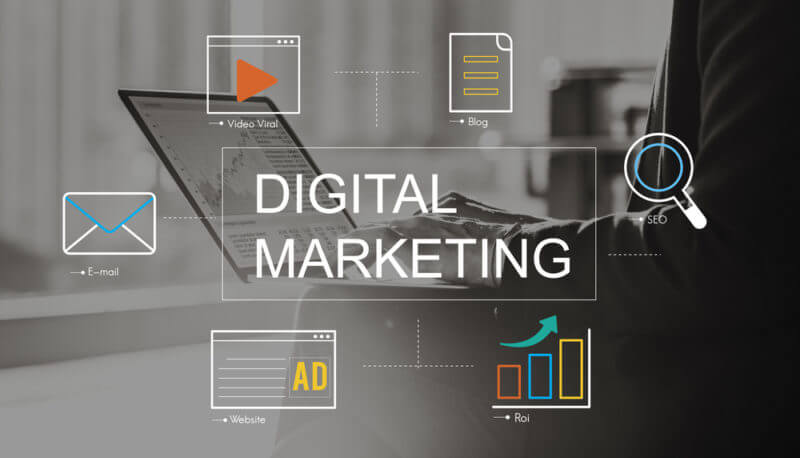 Are Certificates Worth It?
How do you showcase your talents in an interview or every time someone asks about them? Why do you think the other candidate with your same academic background but with a professional certificate got the job, not you?
Certificates are usually considered as credentials to validate and recognize your qualifications and skills. It measures your commitment towards your career and puts you in preferable positions whenever you have to compete with others to achieve your goals.
Professional certificates help you establish professional credibility, which in turn aids in the advancement of your career. So, finding a reputed institution to pursue your professional degree or diploma is a crucial decision to make.
What Makes Us Your Best Option?
Do you aspire to begin your career in digital marketing? Are you looking to get trained by experienced professionals? Do you wish to obtain global certifications in the field of digital marketing?
Then your only choice is to opt for the best. Digiskilzz has achieved the top position in digital marketing in Kerala within our limited time. We offer the best, yet cheaper digital marketing training, with the purpose of creating eligible candidates to shape tomorrow's economy.
We provide industry experienced faculty, which include marketing professionals with current skills, consultants, researchers, and examiners to ensure quality education. We equip you with practical knowledge and work experience from live projects, which help you to have a new perspective on your dream career.
When do You Get Certified?
Once you complete the opted course successfully, you will be awarded a Certificate in Digital Marketing, by Digiskillzz. But this is not the only certificate you earn after your training period. We also prepare you for 7+ certifications in digital marketing, including 5 Global Certifications.We will instruct you in all the required areas and provide you with necessary information and support to attend those certificate tests. With our efforts put together, you will be certified as a digital marketing professional by,
Google
Google Analytics
Google Ads
Bing
Facebook
Hubspot
YouTube
Digiskillzz has a scientifically structured training system with two equally important parts – first part consisting of industry relevant skills and a second part of management skills training sessions. Interactive sessions with case studies and industry experience, flexible timings, expert faculty and an extensive curriculum with job assistance include our key features to provide a positive space to enhance your skills.
So, make a decision to join the most prestigious institution to secure your brilliant career!